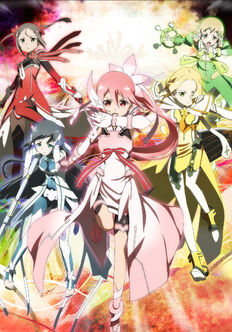 Yuki Yuna is a Hero (結城友奈は勇者である, Yūki Yūna wa Yūsha de Aru?) is an original anime series by Project 2H, a collaboration between game writer Takahiro (Minato Soft), director Seiji Kishi, illustrator BUNBUN, cooperated by Studio Gokumi and Pony Canyon.
The anime began airing on October 16, 2014 on MBS and finished airing on December 25, 2014. Recently, a second season was announced for 2017.
14-year-old Yuki Yuna joins the Hero Club. Yuki Yuna is an ordinary second-year middle school student. She gets up in the morning, gets ready for school, goes to classes, participates in club activities, plays with friends... But there is one extraordinary thing about Yuna -- she belongs to the "Hero Club". What does the Brave Hero Club do? Who is the mysterious being called "Vertex?" Yuki Yuna and her friends' story takes place in Year 300, Era of Gods.
The story takes place on the Japanese island Shikoku in the God Era. Yūna, Mimori, Fū, and Itsuki are all members of the Sanshu Middle School Hero Club (讃州中学勇者部 Sanshū Chūgaku Yūsha-bu?), dedicating themselves to helping those that request help. One day in their regular daily lives, the Hero Club members are suddenly caught in a explosion of light and transported to a strange forest, where they encounter mysterious monsters known as Vertex which seek to destroy the Shinju (神樹?, "Divine Tree"), the guardian deity which protects and blesses humanity. Using a special phone application granted by the Shinju itself, Yuna and her friends must transform into "heroes" with magical powers so to protect their world from imminent destruction.
Season 1
Edit
Main article: Yuki Yuna's Chapter
Season 2
Edit
Main article: Heroes' Chapter
Anime Episodes
Edit
Note: All episode titles are flower languages.
No.
Title
Air Date
1
A Maiden's True Heart
(

乙女の真心

Otome no Magokoro

?

)
October 16, 2014
2
Noble Thoughts
(

ろうたけたる思い

Rōtaketaru Omoi

?

)
October 16, 2014
3
Moral Poise
(

風格ある振る舞い

Fūkaku Aru Furumai

?

)
October 23, 2014
4
Shining Hearts
(

輝く心

Kagayaku Kokoro

?

)
October 30, 2014
5
Overcoming Adversity
(

困難に打ち勝つ

Konnan ni Uchi Katsu

?

)
November 6, 2014
6
In Anticipation of Tomorrow
(

明日に期待して

Ashita ni Kitai Shite

?

)
November 13, 2014
7
Idyllic Happiness
(

牧歌的な喜び

Bokka-teki na Yorokobi

?

)
November 20, 2014
8
Blessings of the Gods
(

神の祝福

Kami no Shukufuku

?

)
November 27, 2014
9
Those Who Know Grief
(

心の痛みを判る人

Kokoro no Itami o Wakaru Hito

?

)
December 4, 2014
10
Bonds of Love
(

愛情の絆

Aijō no Kizuna

?

)
December 11, 2014
11
Passion
(

情熱

Jōnetsu

?

)
December 18, 2014
12
Smile At You
(

貴方に微笑む

Anata ni Hohoemu

?

)
December 25, 2014
Characters
Edit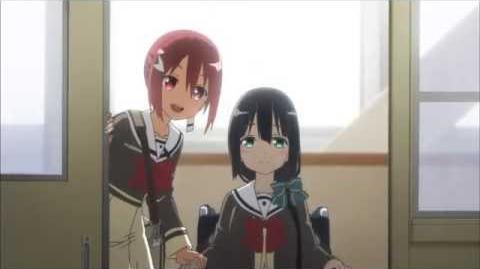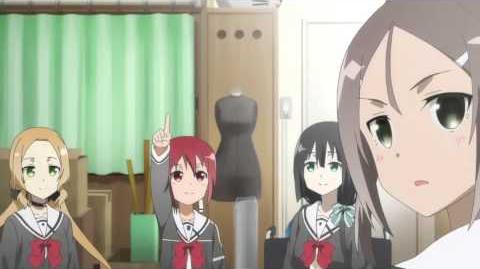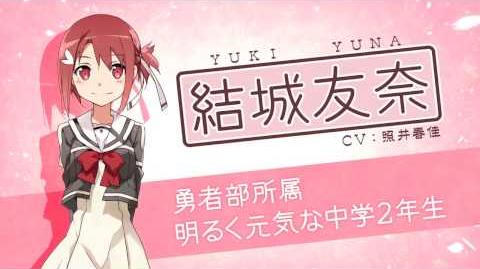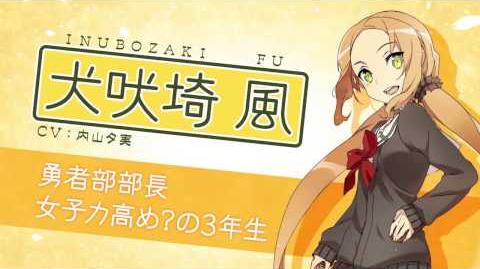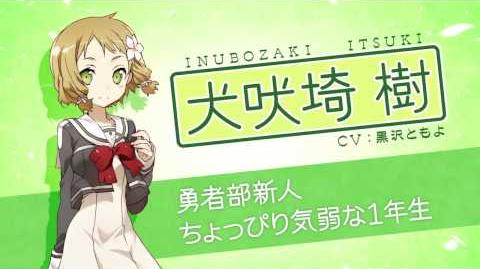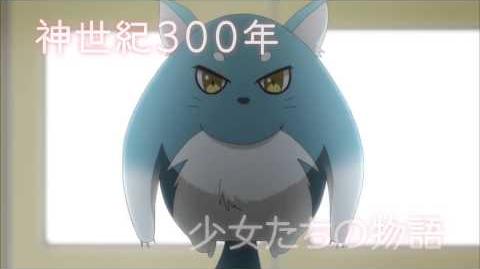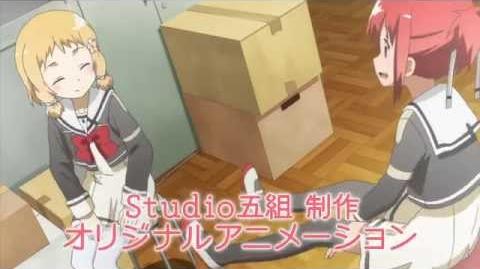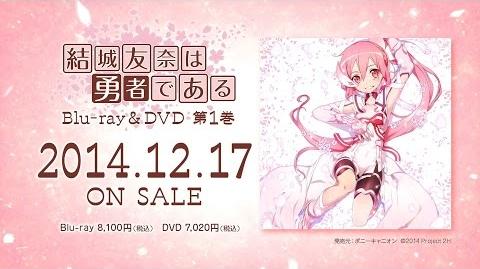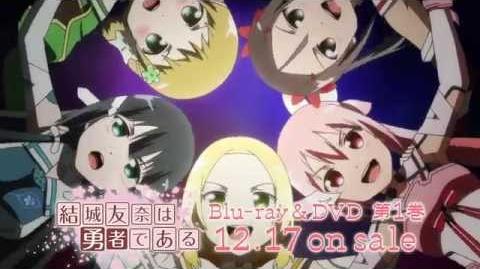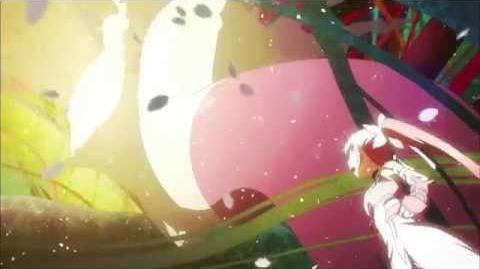 DVD Covers
Merchandise
External links
Edit
Ad blocker interference detected!
Wikia is a free-to-use site that makes money from advertising. We have a modified experience for viewers using ad blockers

Wikia is not accessible if you've made further modifications. Remove the custom ad blocker rule(s) and the page will load as expected.