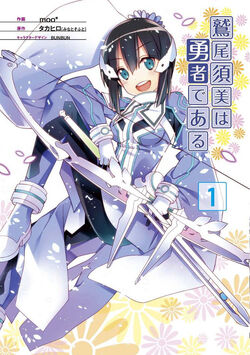 Washio Sumi is a Hero (鷲尾須美は勇者である Washio Sumi wa Yūsha de Aru?) is manga based on the light novel of the same name that serialized on Dengeki G's Magazine. Its story is set two years before Yuki Yuna is a Hero under a similar setting. 
Chapters
Edit
External Links
Edit
Ad blocker interference detected!
Wikia is a free-to-use site that makes money from advertising. We have a modified experience for viewers using ad blockers

Wikia is not accessible if you've made further modifications. Remove the custom ad blocker rule(s) and the page will load as expected.