This wiki is currently under construction. Sorry for the inconvenience.
Welcome to Yuki Yuna is a Hero Wiki!

 

This wiki is a Wikia community dedicated to the Yuki Yuna is a Hero original anime series!
Fans and newcomers are all welcome!
For anonymous contributors, please Sign Up to join the community!

All contributions to Yuki Yuna is a Hero Wiki are considered to be released under the CC-BY-SA
(see Wikia:Licensing for details).
About "Yuki Yuna is a Hero"
Yuki Yuna is a Hero (

結城友奈は勇者である

Yūki Yūna wa Yūsha de Aru

?

) is an original anime series by Project 2H, a collaboration between game writer Takahiro (Minato Soft), director Seiji Kishi, illustrator BUNBUN, cooperated by Studio Gokumi and Pony Canyon.
News and Releases
Washio Sumi is a Hero - Promise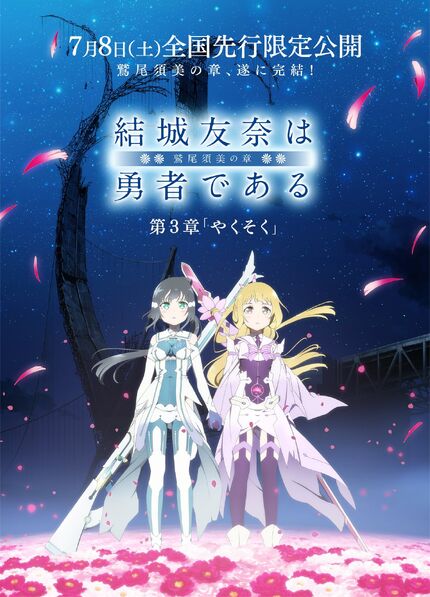 As of July 2017, Washio Sumi's Chapter - Promise has been released and marks the trilogy as a success. Fans are now eager to wait for the TV adaption coming in the Fall and Season 2.
New Smartphone app "Yuki Yuna is a Hero: A Sparkling Flower" has been released on Japanese iTunes App Store and Google Play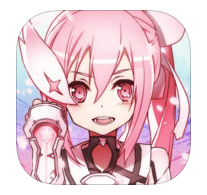 It feature playable heroes from Yuki Yuna, Washio Sumi, and Nogi Wakaba, along with two new characters-Akihara Sekka and Kohagura Natsume.
First chapter of Kusunoki Mebuki is a Hero released: "As if a Dead Flower Could Bloom".
In one of Dengeki G's newest issues, we are introduced to Kusunoki Mebuki and her story, complete with a new cast and pictures drawn by BUNBUN.
Characters
Wiki Affiliations
Any wiki administrators who are interested for affiliating can contact the available administrator here!
Web Portal
Featured Media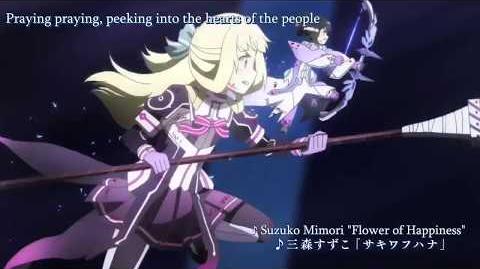 Washio Sumi's Chapter - Promise PV
Poll
How would you rate this show?
Follow Us!

Coming soon!
Ad blocker interference detected!
Wikia is a free-to-use site that makes money from advertising. We have a modified experience for viewers using ad blockers

Wikia is not accessible if you've made further modifications. Remove the custom ad blocker rule(s) and the page will load as expected.